Mum, Dadda, Johnny in front of Mum, Kate then Dick (the future Pastor Dennis Dunn)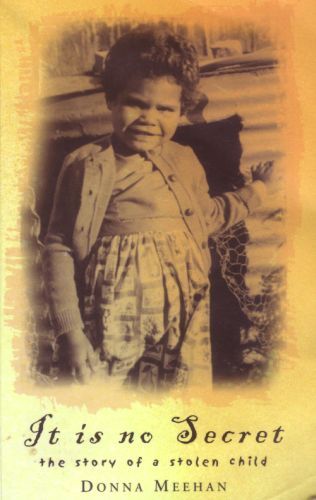 Donna iz me Dadda's niece, me cuz.
I sorta remember her visitin with Dadda @ Cowra Hospital '91 when he waz dyin of Cancer. Hubby took this pic of her, Dadda & her son Mark out on the balcony,
I useta think it waz **spooky but sorta meant 2 B** when somethin happened @ certain time BUT now I reckon GOD knows the time iz right. Like how I came by this book March '06. Luv it that the Chapter titled Minya - page 123 iz all 'bout Uncle Cyril the truest & deadliest minya eva. Readin this confirmed that the amount of tears me,me sista;s & daught have shed iz a female Welsh trait.
ISBN 0-091-83994-7 in case U wanna grab a copy.
RIP Aunty Marg & Uncle Cyril.
Found me Diary 4 '91 & Tuesday 28th May it sayz Uncle Cyril & 4 Wednesday 29th May Uncle home. Hubby waz workin the 0001-0745 shift 4 Security @ the Army Camp. on both dayz. We were livin @ Waitara. He turned up outta the blue, stayed the night, left the next day. Az I waz drivin him in2 town, we got on the CB Radio & scored him a ride with a trucker all the way back home 2 Newcastle. I can still picture him climbin up 2 get in the truck.

These are stories written by Coonamble locals and elders. The stories are an account of their young years and then moving on to life in Coonamble. The stories are from the book "Momories" written and produced by Aboriginal students at the Western Institute of TAFE, Coonamble Campus, 1996, under the guidence of Mrs Anne Cullen.

This Aboriginal Story Writing Project was funded by ANTA

Click here 4 me Aunty (Tam) Thelma Leonard.
Click here 4 me cuz & Donna's bro Widdy Welsh.
Click here 4 me Aunty Joan Dodd.

That's Roy Orbison singin Only The Lonely. T'is me Dadda's fav song. Told 2 me by Donna. GOD knew the time waz right when the daught got an email 4warded 2 her with all the other addys still in it & La... there waz Donna Meehan. Wicked hey.......'bout Donna & the song.
It's on continuous play, so jus kickback, close ya eyes & take it in.......